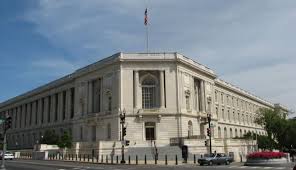 (Speech at the 400 th Anniversary of Kyiv Mohyla Academy, Cannon Building of the United States Congress, Washington DC, September, 16)
Ladies and gentlemen,
It is an honor to be here, in the historic building of the Congress of the United States at this special anniversary of Kyiv Mohyla Academy at this momentous time for my country. I had the pleasure to visiting Washington before. At one time, I was at the Kennan Institute of Wilson Center for Scholars on a scholarship, and I visited Georgetown University in my role as president of Kyiv Mohyla Academy, but this time I am in Washington in the role of minister of education and science of Ukraine.
The majesty of being in the city where George Washington and Abraham Lincoln served as presidents and leaders who changed the course of history fills us with renewed energy and inspiration to continue our struggle for freedom and for social justice and rule of law. At this time, when Ukraine is invaded, the responsibility for education and research is even more important than ever before. The future of our children depends on our determination and our values.
For the last several months, all of you, every day, had the opportunity to see and hear media information about Ukraine, first about Maidan – the Revolution of dignity, later and now, about the war for state integrity and independence. Freedom and independence have always been the core ideas of Ukrainian culture.
It was true even when we didn't have our own statehood. Fortunately, today we can witness that freedom is more and more embodied in our lives in a democratic and pluralistic way. Independence, freedom of speech, rejection of corruption, the right of privacy and political liberties, – all these rights that were destroyed by the soviet regime have been restored by the people of Ukraine since 1991, and these same rights are being challenged today by invasions and provocations.
I am proud to say that Kyiv Mohyla Academy has made a significant contribution to the rebuilding of Ukraine as a democratic country. Through 400 years since its establishment, the university has been the cradle that gave Ukraine its renowned intellectuals, philosophers, researchers, also political, religious and cultural leaders. Kyiv Mohyla Academy was closed by the communist regime in the 1920s and then re-opened by Viacheslav Brioukhovetsky in 1991, just after the collapse of the Soviet Union.
In our time, the University is in the center of all educational innovations and reforms in Ukraine, including the establishment the first bachelor, master's and PhD programs, the absence of corruption, the requirement of anonymous admissions testing, and many other. University autonomy and academic freedom have been at the center of Kyiv Mohyla Academy's principles and demands. I can say without hesitation that Kyiv Mohyla Academy has been an agent of social change, a tribune for free expression, and a place for revolutions for freedom.
The spirit of freedom and critical independent thinking of our teachers and students that has been nurtured in this university for the last 400 years, has matured into leadership in contemporary Ukraine by the university's role in building a civil society, demanding dignity through civil and human rights, the rule of law, and love of country. We honor all those who came before us through four hundred years, who left us the tradition of education toward knowledge, dignity and values above self-interest.
Thank you for being a friend of Kyiv Mohyla Academy and for your support of Ukraine at this critical time.