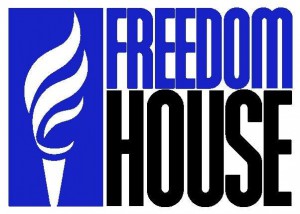 Sounding the Alarm: Protecting Democracy in Ukraine. Recommendations according to Ukraine 2020 Task Force
Business & Economics:
For the EU:

Finalize agreements on free trade and association as quickly as possible and then ensure the adherence of Ukraine and its governments to the values enshrined in those agreements.
Culture & Education:
For President Yanukovych and his government:

Dismiss Education Minister Dmytro Tabachnyk, arguably the most polarizing official in the cabinet, for sowing unnecessary and dangerous divisions within Ukraine over issues of identity, language, and education.

For the U.S.:

Expand the number of visas available for Ukrainians to study in the United States and increase other exchanges and interaction between Ukrainians and Americans.

For the EU:

Expand opportunities (for examples, scholarship funding, lowering or abolishing visa fees) for Ukrainian travel and study in Europe to foster the Ukrainian population's European orientation.
Democracy & Governance:
For President Yanukovych and his government:

Rein in official harassment and monitoring of civil society and political opposition figures, and curtail the role of the SBU to ensure that it is consistent with democratic practice and protective of civil liberties.
Halt politically motivated prosecutions carried out by the prosecutor general's offices against former leading political figures, while maintaining a credible campaign to root out corruption.
Prosecute corrupt senior officials and party loyalists without regard to political affiliation to demonstrate the sincerity of government anticorruption efforts.
Ensure that next year's parliamentary elections meet Organization for Security and Cooperation in Europe (OSCE) standards and work with the Venice Commission on amendments to the electoral code.

For Ukrainian civil society and media:

Focus on what can be accomplished at both the local and national level – every stand taken in the name of democracy and human rights is important.

For the U.S.

Signal U.S. alarm at the highest levels regarding Ukraine's democratic backsliding; be clear that cooperation on strategic (for example, the removal of highly enriched uranium) and economic issues will not win Ukraine a "free pass" on democracy issues.
Stay systematically engaged with the Yanukovych government and support constructive domestic policy initiatives on its part.
Stress the importance of next year's parliamentary elections and the need for these elections to pass muster with the OSCE.
Sustain U.S. assistance to independent civil society in Ukraine while also supporting and encouraging efforts by American and international NGOs to make Ukraine a higher priority in their work.

For the EU:

Underscore that progress on Ukraine's agenda with the EU is directly linked to Ukraine's progress on meeting European democratic standards.
Join the U.S. in stressing the importance of next year's parliamentary elections.
Media & Information
For President Yanukovych and his government:

Reject proposed legislation to regulate electronic media and adopt conflict-of-interest policies to separate government officials from media holdings.

For Ukrainian civil society and media:

Seek a diverse media landscape that avoids control by the state or one group of oligarchs
Report responsibly and separate opinion from news coverage.
Insist on immediate and transparent steps to investigate attacks, harassment, and pressure aimed at journalists, and hold those responsible to account in the legal system.
Foreign Policy
For the U.S.:

Press the EU to deepen its level of engagement with all sectors of Ukrainian society.

For the EU:

Understand that Ukraine's integration into the Euro-Atlantic community means keeping open the possibility of EU membership.