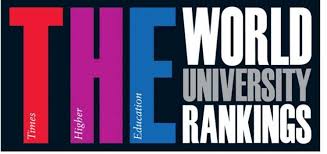 Jack Grove
The former university rector has been praised as one of the country's most effective politicians for driving his ambitious reform programme forward.
Serhiy Kvit is perhaps Ukraine's most successful minister, but he became a politician only by chance.
Almost two years ago, Kvit was rector of the National University of Kyiv-Mohyla Academy. He agreed to visit student protesters barricaded inside Ukraine's Education Ministry during the country's Maidan revolution, which led to the overthrow of President Viktor Yanukovych in February 2014.
"Students asked us to present our vision of higher education and research, and they approved of our concept," Kvit told Times Higher Education on a visit to London last month, which was organised by the British Council.
Within a few days, the 48-year-old had been appointed education and science minister and was then asked to stay on after elections in October 2014.
Last year, Kvit was named Ukraine's most successful minister by the magazine Vlast Deneg in recognition of his achievement in pushing through more than half his reform programme in little under two years.
One highlight was the passing of Ukraine's first higher education law since 2002, which aims to sweep away the top-down Soviet model of university management by giving students and staff more say in campus affairs.
Other initiatives under way include efforts to improve university quality assurance, a crackdown on plagiarism and academic fraud and reform of the country's vocational education system.
A new law on research funding, which was approved last month, will give universities more independence and financial autonomy, Kvit says.
For example, institutions will be allowed for the first time to have their own bank accounts, which will make it far easier to access international research funds, with Ukraine now part of the European Union's Horizon 2020 research programme.
"Universities used to have to negotiate every transaction with the state," Kvit explains.
The research law also requires Ukraine's national research centres, which receive more than 90 per cent of the country's research funds, to work more closely with universities.
That restructuring aims to raise the standard of research in a sector dominated by Ukraine's National Academy of Sciences, which, Kvit believes, has become something of a law unto itself.
"It has a very special autonomy, and it does what it wants – the state doesn't know what its plans are," he explains.
That the academy is run by a 97-year-old scientist, Borys Paton, who has been president since 1962 clearly bothers Kvit, who is keen for the organisation to "produce more science that Ukraine needs".
"It is incredible that the current president was born in 1918 on the same day that the academy's board met for the first time," he says.
For higher education to prosper, the dominance of individuals within Ukraine's academy, and indeed its wider political landscape, must be reduced, argues Kvit.
"The old Soviet model was about a charismatic leader from whom all ideas and laws will flow and everyone will follow him," he explains.
"We need a new post-Soviet model of leadership, in which teams in universities play a larger part and different levels of management involve many more people in decisions."
https://www.timeshighereducation.com/news/how-serhiy-kvit-reforming-ukraines-archaic-higher-education-system