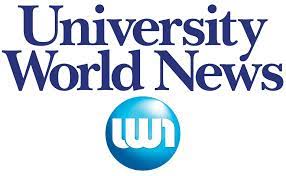 Ukraine, a large European country with a population of more than 44 million people, has 996 higher education institutions offering around 40,000 academic programmes. More than 1.028 million students are on bachelor and masters degree programmes and more than 25,000 are doing PhDs.
Russian President Vladimir Putin, whose goal is to restore the Russian Empire according to the former Soviet Union's borders and to cause a split within the Western world along political and values lines, is trying to bring an independent Ukraine back under his control.
Escalation of military tensions
Pressure has been building in recent months and there is a real threat that the war between Russia and Ukraine may run into a hot phase, including a full-scale attack by the Russian army, which has already surrounded Ukraine through troop movements to Belarus, Moldova, the Black and Azov seas and the Russian border itself. Nevertheless, Ukrainians have not given in to panic.
So everyday life has hardly changed at all. You can freely buy any goods in the supermarket and the everyday activities of educational institutions are more affected by the coronavirus pandemic than by the war with Russia.
If there is a shortage of anything, it is of arms licences, weapons and ammunition. It should be understood that, in the minds of Ukrainians, this is not about 'Putin launching an attack' since Russia already attacked Ukraine back in 2014. Also, this is not just a 'crisis', but rather a very real undeclared war against Ukraine.
After the victory of the Revolution of Dignity in 2014, it became clear that Ukrainians had not only made their choice in favour of Euro-Atlantic integration, but that they would be willing to fight for this choice to the bitter end. For Ukraine this is an opportunity to return to Europe, which we were separated from in the second half of the 17th century by Russian occupation.
For many Ukrainians, therefore, the war against Russian occupation has been going on for more than 300 years.
Today, Ukrainian educational institutions have all the information they need regarding how to act in the event of an emergency and they know where their bomb shelters are located.
Many of them are making digital copies of their most important documents and developing evacuation plans in case they should be needed. Ukrainian higher education has experience of dealing with emergencies, having, since 2014, moved 20 universities from territories occupied by Russia to other regions controlled by the Ukrainian government.
The slow progress of education reform
From a higher education perspective, it is the vague policy of the Ministry of Education and Science of Ukraine that is probably posing a greater problem than the threat of Russian attack. While the policy tries to pay lip service to the reform rhetoric created after the victory of the Revolution of Dignity, there are worrying signs that the ministry is attempting to centrally manage higher education institutions.
Sometimes the ministry promotes ideas that play to populist political campaigns – for instance, the assumption that effective higher education funding is based on the populist concept of "money following the student".
This makes no sense given the main indicator of the effectiveness of higher education reform is the creation of strong, autonomous and internationally competitive universities.
Unfortunately, the concept of comprehensive university autonomy, based on the 2014 Law "On Higher Education", has so far been limited to academic autonomy only and has not yet moved to the next stage – the implementation of financial autonomy for higher education institutions.
Universities should be fully aware of their own unique strengths, be able to rely on their reputational capital, have the necessary tools to develop, including financial ones so that they can become centres of scientific research and be able to participate in creating ecosystems for efficient interaction with their investors, stakeholders and partners and capitalise quickly on any scientific innovation that they nurture.
It is not interference in their operational processes, but the quality of their graduates and future leaders as well as the quality of the research and expertise that they foster that should be the state's main concern when it comes to its universities.
New efficient institutions
Since early 2019, the National Agency for Higher Education Quality Assurance (NAQA) has been efficiently operating in Ukraine and is a good example of new effective institutions created within the framework of higher education reform.
The agency is based not only on the Law "On Higher Education", adopted after the Revolution of Dignity in 2014, but also on the Association Agreement between Ukraine and the European Union and the Standards and Guidelines for Quality Assurance in the European Higher Education Area (ESG 2015).
NAQA's efficiency relies on its unprecedented openness, professionalism and trust. No similar institution in the world offers unrestricted online access to all the documents and procedures related to its accreditation processes for all higher education institutions via a public interface.
NAQA has become a full or associate member of the four most important international networks and organisations for quality assurance and academic integrity, with an influential and helpful international Advisory Board.
The trust-based policy of NAQA is also based on ongoing communication with higher education institutions, which are provided with free consultative support before undergoing accreditation procedures, establishing internal quality assurance systems, raising their unique inner culture, focusing on academic integrity and promoting student self-governance.
It is important that the decisions of Western European accreditation agencies, which are part of ENQA (the European Association for Quality Assurance in Higher Education), are recognised in Ukraine. During 2019-22, NAQA accredited 3,488 academic programmes.
In the future, Ukraine will transition from accreditation of academic programmes to institutional accreditation; a network of independent accreditation organisations working side by side with NAQA is being created. There are hopes that a special state programme funding successful accreditations will be created as the entire financial burden is currently placed on universities.
From defence to reform
Getting back to Russia's undeclared war against Ukraine, it is important to note that one of the greatest achievements of the Revolution of Dignity has been the promotion of an active civil society. That includes representatives of non-governmental organisations working in various areas, including educational reform as well as professional experts, a significant section of the media and the volunteer movement.
For modern Ukraine, it is important to both pursue the defence of our national interests and to strengthen our social and other leading institutions and to promote public trust in them.
The Ukrainian higher education system continues its development under the difficult circumstances of national mobilisation in the face of an enemy not only of our state, but also of Western civilisation itself. And the future of our nation and of Ukraine's independence depends on its effectiveness.
https://www.universityworldnews.com/post.php?story=20220222074947749